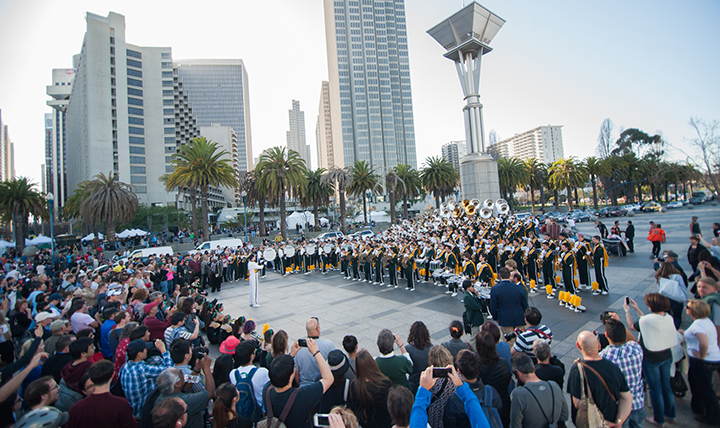 Support Mustang Band
We greatly appreciate any donations made to the Mustang Band program. For information on Employer Matching Gifts, please contact the University Advancement Office at (805)756-2713.
Scholarships
The scholarships listed below support student involvement in Mustang Band. For more information about these and about supporting these initiatives, visit our scholarships page.
Lowe Family Mustang Band Scholarship
Kawamoto Family Mustang Band Scholarship
Mustang Band Alumni Association Drum Major Scholarship
Mustang Band Leadership Scholarships--made possible by anonymous gift
General Mustang Band Giving
Other