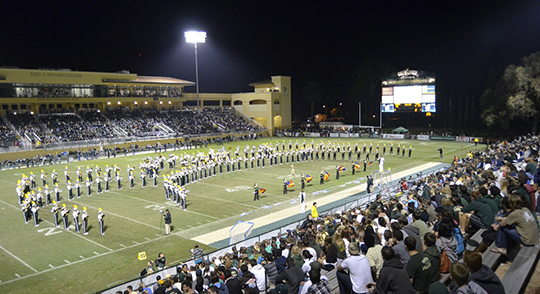 Colorguard Audition Instructions
The standard colorguard audition is for membership on the standard tall flag. Auditions for "weapons" (e.g., rifles, sabres) will be held during Band Camp.
To audition for colorguard, please submit a video recording of the following techniques using a standard tall flag. (If you do not own a flag, please contact your current band director to see if you might be able to utilize one for the audition or email our colorguard captains to see if an on-campus audition with our equipment might be possible.)
Drop Spins (Left and Right Shoulder)
Flourish (Left and Right Shoulder)
Pop Toss
Single Toss
Inverted/J-Toss
1½ Toss
Parallel
If you have any questions about the requirements above, or need clarification on the terminology, please feel free to email the colorguard captains.
Guidelines:
At the beginning of your video, please state your first and last name for the camera.
Ensure that the Video frame includes your face, hands and flag throughout the recording.
After having followed all of these instructions, and are comfortable with your recording, please feel free to submit your video audition. If you encounter any problems submitting your video audition, please contact Accepted Tech Support at 1-888-725-2122 ext. 2 or at support@getacceptd.com.
Final Thoughts
If you have not done so already, please be sure to fill out our Online Interest Form. Also, please review our Band Camp Information, Marching Shoes Ordering Information, and our list of Frequently Asked Questions.